Sometimes you may have a program that doesn't open how you want it, for example PDFs opening in your web browser instead of a proper PDF reader.
In order to fix this, you simply need to find a file like one that is having the issue, and then follow the below steps.
Right click the file, and mouse over "Open With", then click "Choose another app" or "Choose default program"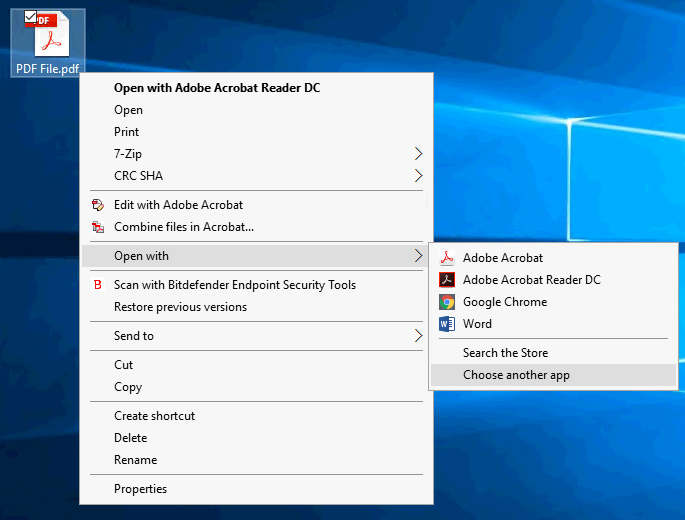 You will then be given a list of programs that are likely best for this file type.
Select "Use this app for all" of these files, and then select the program you would like to use, in this example it would be the "Adobe Acrobat Reader".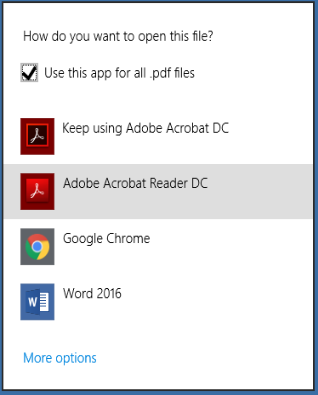 If you clicked the "Use this app for all" box it will now open with your desired program in the future.