Usually when accessing files over FTP you will be given an address, username and password. The address will look something like 'ftp://ftp2.onenet.co.nz/YourCompany' if it was provided by OneNet.
You will simply need to paste this address into the top of your File Explorer, and will then be prompted for the username and password: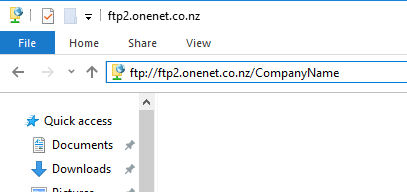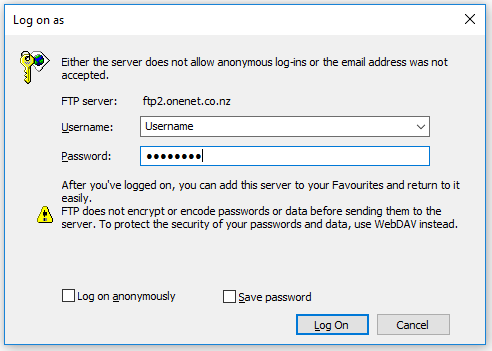 Pasting this into the Internet Explorer address bar can also be done to access the FTP location.