If a file is accidentally deleted or lost, you can recover it by looking at 'Previous Versions' of your folders.
Right-click the folder you deleted the file from and click 'Properties'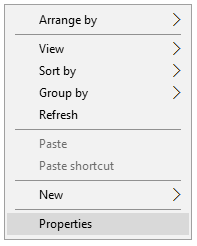 In here, go to the 'Previous Versions' tab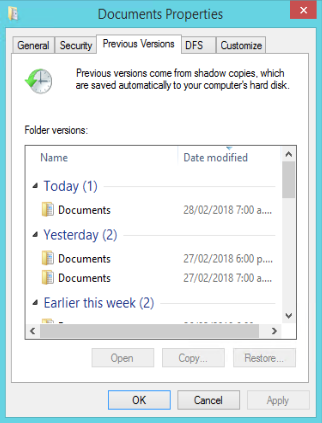 Select the date of the restore you want, and click 'Open' – this will open that folder from that date/time. Check that the files you want are there.
Note: If you click 'Restore', you might risk overwriting your current files, so we recommend 'Open' instead

You can then copy/paste from the previous version folder into your current folder. (you can see the previous version will have the date at the top of the window)
The Previous Versions backups are taken daily at 7a.m. and 6 p.m.
If you can not find the files you want here, please contact our Service Desk to help.