Prerequisites and important notes
Please note that mapping of SharePoint drives is not officially supported by Microsoft anymore. Their recommendation is to use Sharepoint directly in your web browser (as designed) or use Microsoft OneDrive For Business.
Please note drive mapping is not supported on a Mac computer. Microsoft recommends using OneDrive For Business or a web browser. Please note that OneDrive and OneDrive for Business are 2 different products, but many people will shorthand OneDrive for Business to just OneDrive, which may lead to confusion. Please refer to the following articles: https://blogs.technet.microsoft.com/sharepoint_me_in_the_right_direction/2015/08/27/mapping-a-drive-to-a-sharepoint-library-connect-to-server-from-mac-osx-finder-does-not-allow-drag-and-drop-of-files-into-a-sharepoint-document-library/ and https://en.share-gate.com/blog/onedrive-for-business-vs-onedrive-know-the-difference
Before mapping the drive, you must add the Hosted SharePoint site to Trusted Sites. 

Please note that SharePoint 2013 uses SAML tokens for user authentication. This SAML token expires every 2 hours (default value), however, OneNet has set this to expire every 12 hours.

Upon expiry, the user must sign into SharePoint via Internet Explorer, or else the mapped drive for Sharepoint will stop working. This behaviour is normal and by design. This process is similar to banking websites signing out user sessions for better security.

Please refer to the "Update 1" section in https://blogs.technet.microsoft.com/lystavlen/2011/10/06/how-to-map-an-office-365-document-library-in-windows-explorer/ OR https://blogs.technet.microsoft.com/sharepoint_made_easy/2013/03/20/map-network-drive-webdav-with-sharepoint-online-o365/

You will lose Sharepoint features when accessing files from a mapped drive. Views, file version history, alerts, etc will not be available.
There won't be any metadata available when accessing from file explorer - i.e mapped drive.
Mapped drive might disconnect and that's just by design - https://community.spiceworks.com/topic/2055754-sharepoint-mapped-drive-keeps-disconnecting OR https://answers.microsoft.com/en-us/msoffice/forum/all/mapped-drive-sharepoint-loses-connection/ebcaa039-ea56-46f4-9096-feb56b3e1189
Instructions for mapping a network drive to a Sharepoint resource

To map a local drive to the Hosted SharePoint site:
Disconnect any existing mapped Sharepoint drives: 

Open Internet Explorer (NOT Google Chrome, NOT Firefox).
Still using Internet Explorer, browse to your Hosted Sharepoint site (e.g. https://example.hostedsharepoint.co.nz).
Log in using your account, make sure you can access OK:
Click the "Start" or Windows menu.
Select "Computer".
Click "Map network drive". 

Type the Hosted SharePoint URL (e.g. https://example.hostedsharepoint.co.nz). Tick the "Reconnect at sign-in" and "Connect using a different credential" tick boxes:
Login to your Sharepoint account (same as what you've used in step 3):
Click "Finish". This will add a mapped drive to the root of your Sharepoint site.
Done!
If you encounter the following error, it means you have not completed step 2 (add to Trusted Sites):
Once a network drive is mapped, you can add a folder as a shortcut to your desktop, or add to your Quick Access: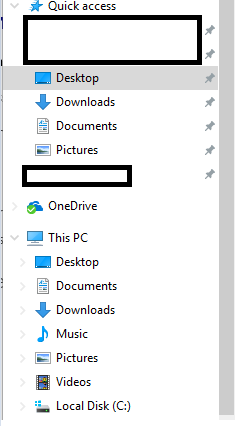 Further troubleshooting
Hit the Windows + R key at the same time, it should bring up a run box. Type "services.msc" without the quotes: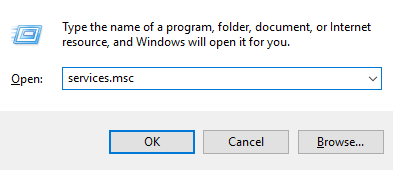 Make sure the Web Client service is running:

=================================================================
Try Steps 1~11 again, except instead of Step 7, try adding a Network Location instead under "My Computer" or "This PC":
=================================================================
Still not working? Try the following:
Disconnect any existing Sharepoint mapped drives.
In Internet Explorer, go to your Internet Options and click on Advanced -> Reset: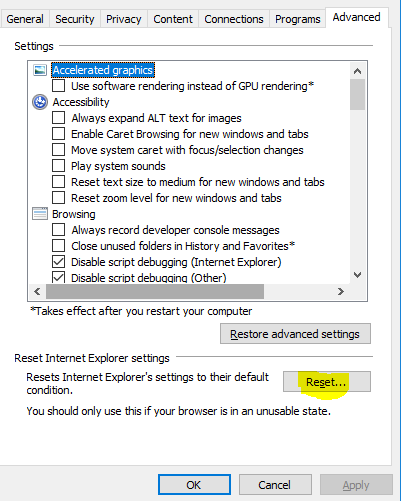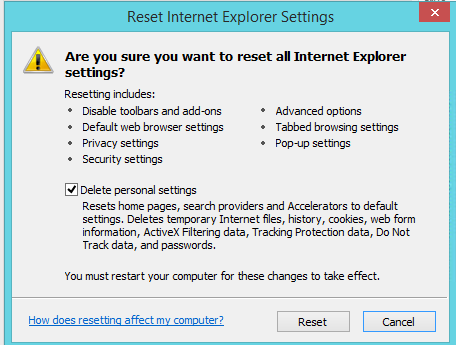 Click on the Cog icon -> Safety -> Delete browsing history:

Replicate the same screen as below: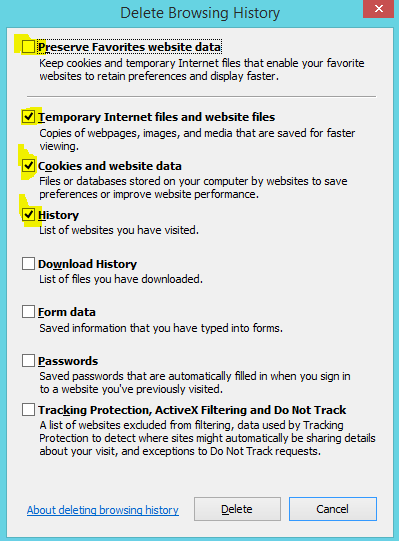 Restart your PC and repeat Step 1~11.
=================================================================
Still not working? Contact your SharePoint administrator and refer them to the following.
This section is for users with the SharePoint administrator account.
As part of our Hosted SharePoint provisioning process, a SharePoint site administrator account ([email protected]) is created for every client site. The provisioning details are sent via email to clients - usually the company owner or your IT Support (our resellers). If you have access to this account and a user requires assistance with setting up their mapped network drive (having already followed steps 1~12), please try the following:
Access the client's SharePoint site using the SPAdmin account. Click on the Settings icon on the top right -> Site settings -> Site permissions: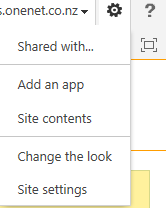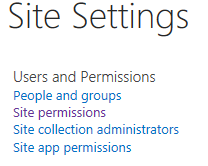 Find the user account (e.g. [email protected]) and check their permission levels. If they have Read permissions, it means that they can access the root of the site (e.g. https://example.hostedsharepoint.co.nz) with Read access. Try granting them either the Edit or Contribute permissions:

If you cannot find the user account under Site Permissions, it could be for either 2 reasons:
- The user account was never granted access to the SharePoint site. Follow this guide to setup the user: Site Permissions for 2013
- The user account is part of a SharePoint Group. Under Site Permissions, there is a column named "Type". It should show either User or SharePoint Group. A SharePoint Group can be created with any permission levels and users can be added to this group. If Bob is part of a SharePoint Group (with Read permissions) named "All Staffs", then Bob will have Read permissions to the site. Similar process as above, edit the SharePoint group and grant either Edit or Contribute permissions.
=================================================================
If at this point the mapped drive is still not working, verify what you can replicate the issue on different operating systems (e.g. Windows 7, Windows 8, Windows 10) and test on different machines. If it works fine on all other machines or operating systems, the issue would be local. Again, please note this is an unsupported method.
=================================================================
Alternatives Recommended by Microsoft
One alternative is to use Internet Explorer (and ONLY Internet Explorer) to open a folder within SharePoint:
Browse to your Sharepoint site in Internet Explorer (e.g. https://example.hostedsharepoint.co.nz) and log in.
Select any folder or document. Just make sure there is a tick next to it. The "Library" tab will appear.
Select the Library tab.
Click "Open with Explorer". This will open the folder in your Windows Explorer.

If you need to create a shortcut to a folder on Sharepoint, you can drag and drop the link in your Windows Explorer to your desktop, or drag to your Quick Access navigation pane on the left. This seems to work only on Windows 10, so you may not be able to do this on older operating systems:

A workaround for older operating systems would be to right click on a folder that you would like to add as a shortcut, and create a shortcut for that folder on the desktop:

If you need to make changes to which folder the shortcut should point to, simply edit the shortcut's name and update the folder name under Target: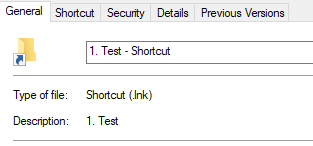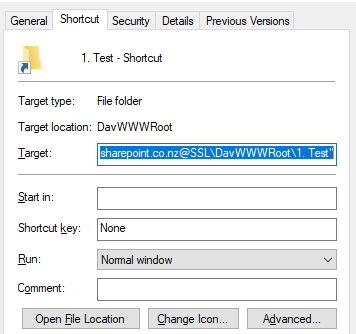 Another alternative is to use OneDrive for Business (previously known SkyDrive Pro or Groove). Please refer to the following:
https://support.microsoft.com/en-nz/help/2903984/how-to-install-onedrive-for-business-for-sharepoint-and-sharepoint-onl
https://blogs.technet.microsoft.com/lystavlen/2011/10/06/how-to-map-an-office-365-document-library-in-windows-explorer/
https://answers.microsoft.com/en-us/msoffice/forum/msoffice_sharepoint-mso_mac/o365-sharepoint-mapping-drive-on-mac-osx/c7a1ad70-3f5b-48c7-923b-dfc6d7460e59
Please note OneDrive for Business has sync limitations:
https://support.microsoft.com/en-us/help/3125202/restrictions-and-limitations-when-you-sync-files-and-folders
https://support.microsoft.com/en-us/help/2933738/restrictions-and-limitations-when-you-sync-sharepoint-libraries-to-you
Our Hosted Sharepoint service primarily hosts your Sharepoint site and its data. As OneDrive for Business is an external service/product, it is recommended that any OneDrive for Business related issues be directed to Microsoft Support. Below is an example:
https://answers.microsoft.com/en-us/msoffice/forum/all/we-cant-sync-this-library-because-its-too-large/bb02222a-164e-4e30-8488-44c60fbb5d19
However, we can still attempt to troubleshoot local issues. Please note this will be billable.