To add a user to SharePoint:
At the top right-hand corner, click on the tool icon, and select "Site settings".

Under the "Users and Permissions" section, select "Site permissions".

On the top left, click on "Grant permissions".

Type out the user's email address in full. Then go through the list of options, hover the mouse above each option, and select the entry that includes "EmailAddress":

Click "Share".
To verify if you have completed the above correctly, click on the user account you have just granted Sharepoint access to. Under "Account", it should show "i:05.t|onenetsptoken|" in front of the user's email address: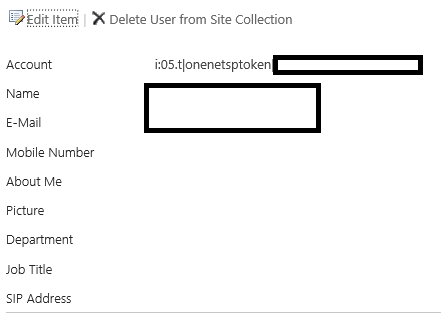 NOTE for clients migrating from SharePoint 2010
Sharepoint 2013 uses claims-based authentication instead of Windows authentication (in SharePoint 2010). This means that all permissions assigned in 2010 are not applicable to 2013, and must be re-configured in 2013 by the organisation's site administrator.